You can login to Okta by going to https://sso.walshcollege.edu.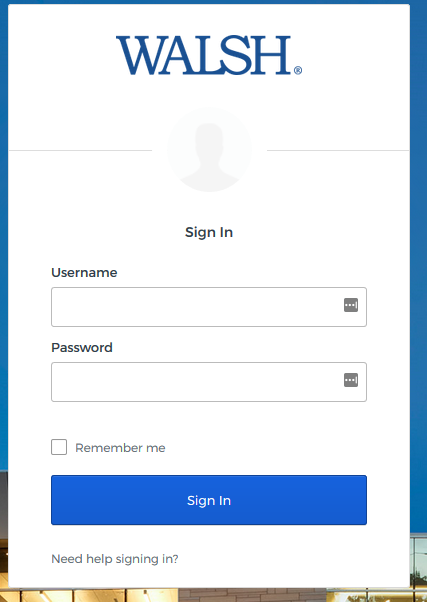 Username – Your Walsh username or Walsh email address (both are acceptable).
Password – Your Walsh password (first-time users: see "First-time Login").
Remember Me – Checking this box will save a cookie to the browser with your username. Only check this if you are the only person to use this device.
Sign in – Once the username and password are entered, click here to sign in.
Need help signing in? – Click this link if you've forgotten your password (see "Forgotten Password").
Note: Alumni and returning students (two-semesters away) will have to activate their Okta account before they can access their Walsh email.
Please contact the helpdesk at (248) 823-1350 for help with your Okta activation.