PaperCut is a print and copy output management software used by Walsh College to manage student allotted print money, paper waste elimination and wireless printing for personal devices. PaperCut allots $20 per semester to active students that are registered for classes. You can add additional money to your PaperCut account through the online website or by visiting the Walsh College Business Office in person. Students are charged $0.07 per single-sided page and $0.14 cents per double-sided page. To login to your PaperCut account follow the instructions below. 
Start by visiting http://papercut.walshcollege.edu:9191/app.
Type your Walsh College username and password then press Log in.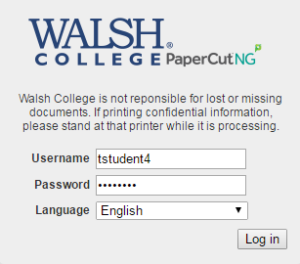 Click on Web Print on the left navigation pane.

Click on Submit a Job.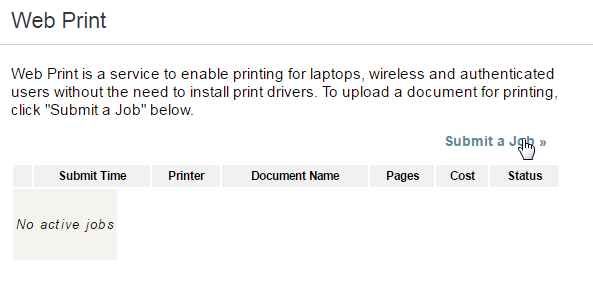 Choose the printer/location that you want from the list.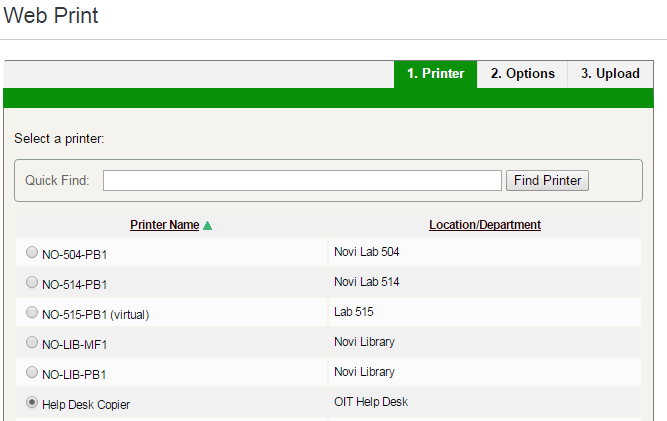 Click Print Options and Account Selection at the bottom of the page.

Choose how many copies you would like and press Upload Documents.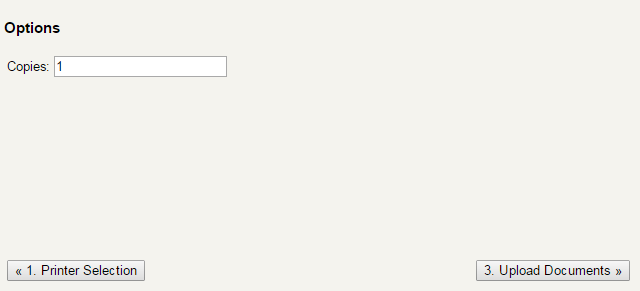 You may either drag the files onto the grey area provided or click Upload from computer. You are restricted to Word, PowerPoint, Excel, PDF, Pictures, and XPS documents.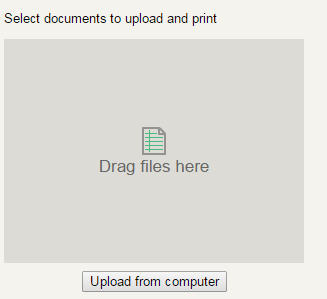 The page will redirect you back to the main Web Print page. You should see a success message across the top. The server may take a few minutes to render the document before it is printed.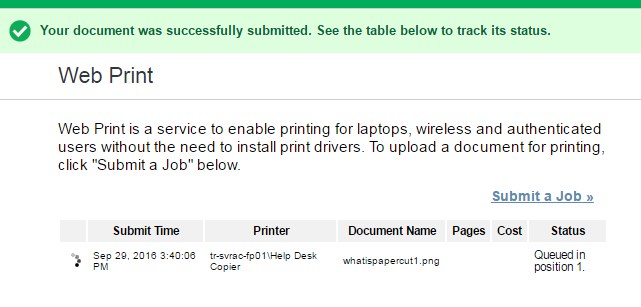 When the server is finished processing the document, the status will change to Finished: Queued for printing.