Connecting to Walsh-Guest
Click the wireless icon in the system tray to bring up a list of available Wi-Fi networks.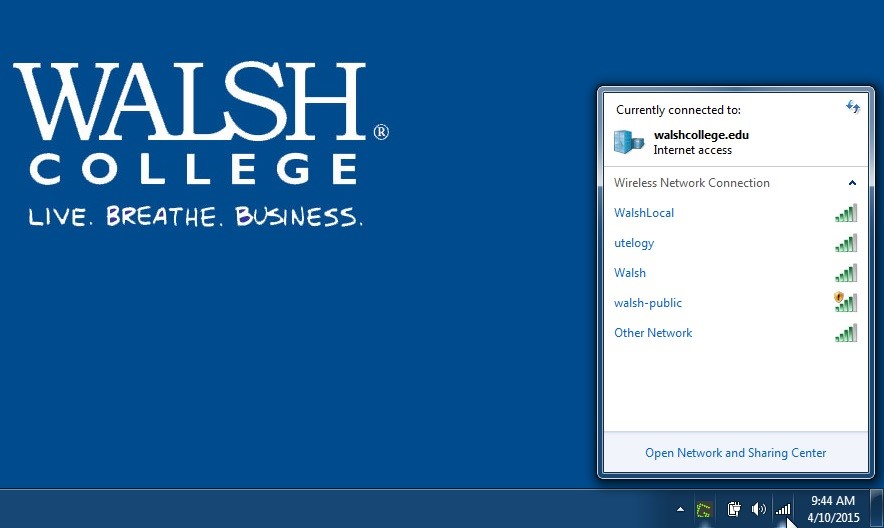 Click on Walsh-Guest and click Connect.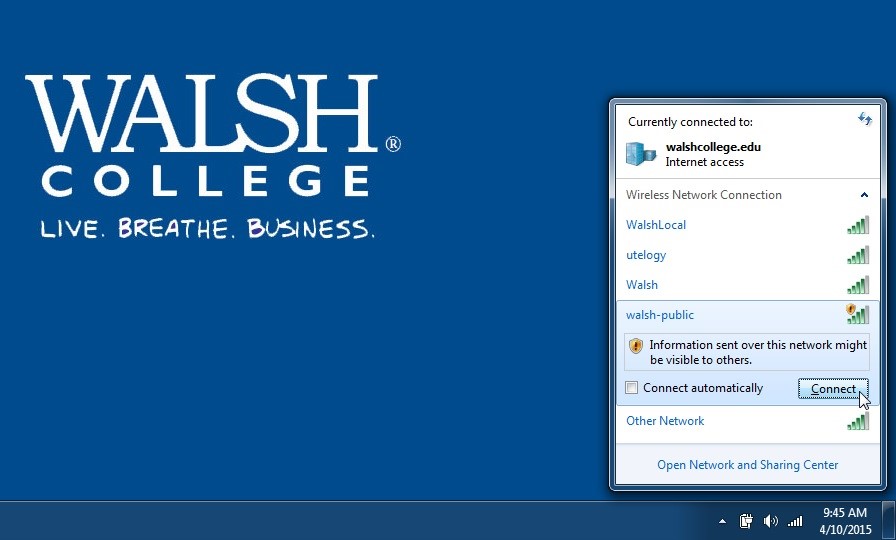 After connecting, launch the web browser of your choice. It will automatically redirect you to a sign on page. Click Don't have an account to continue.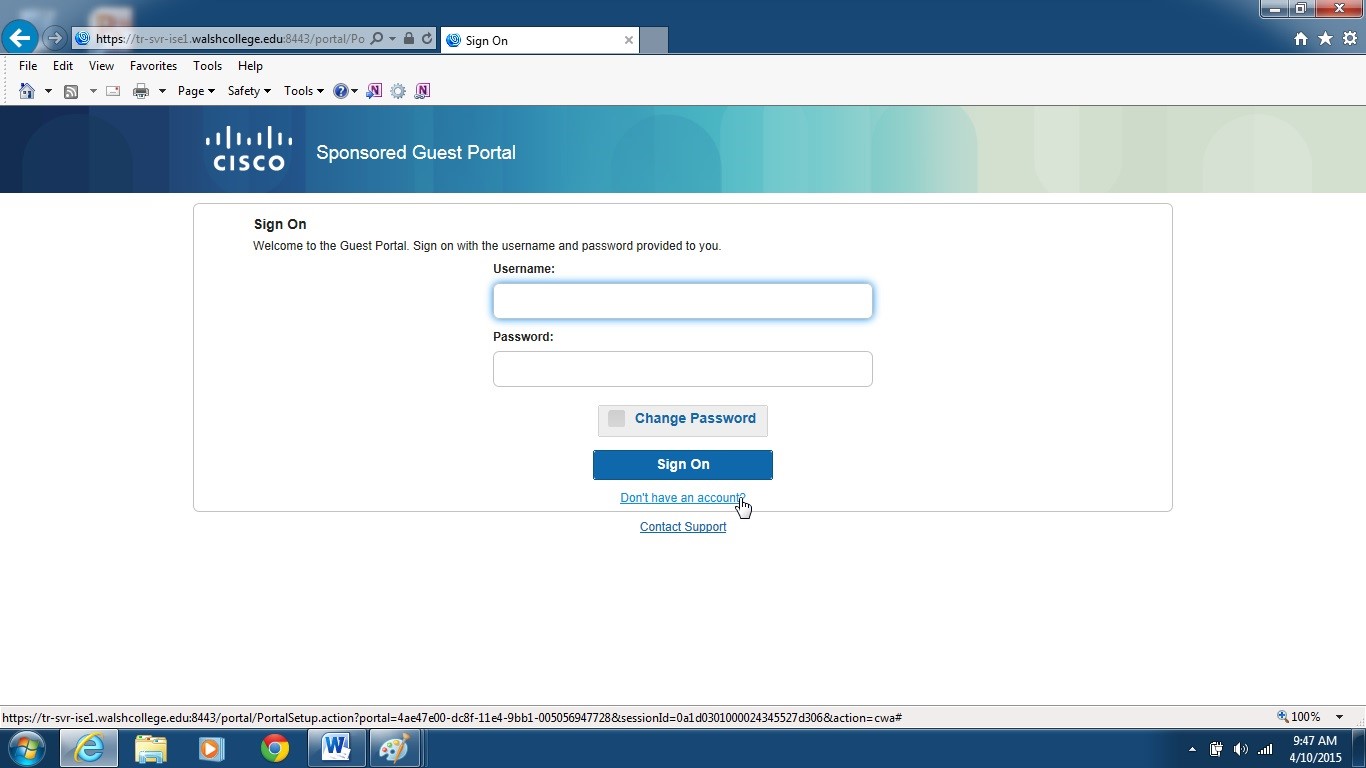 Enter your information in the fields provided, then click Register to create your account.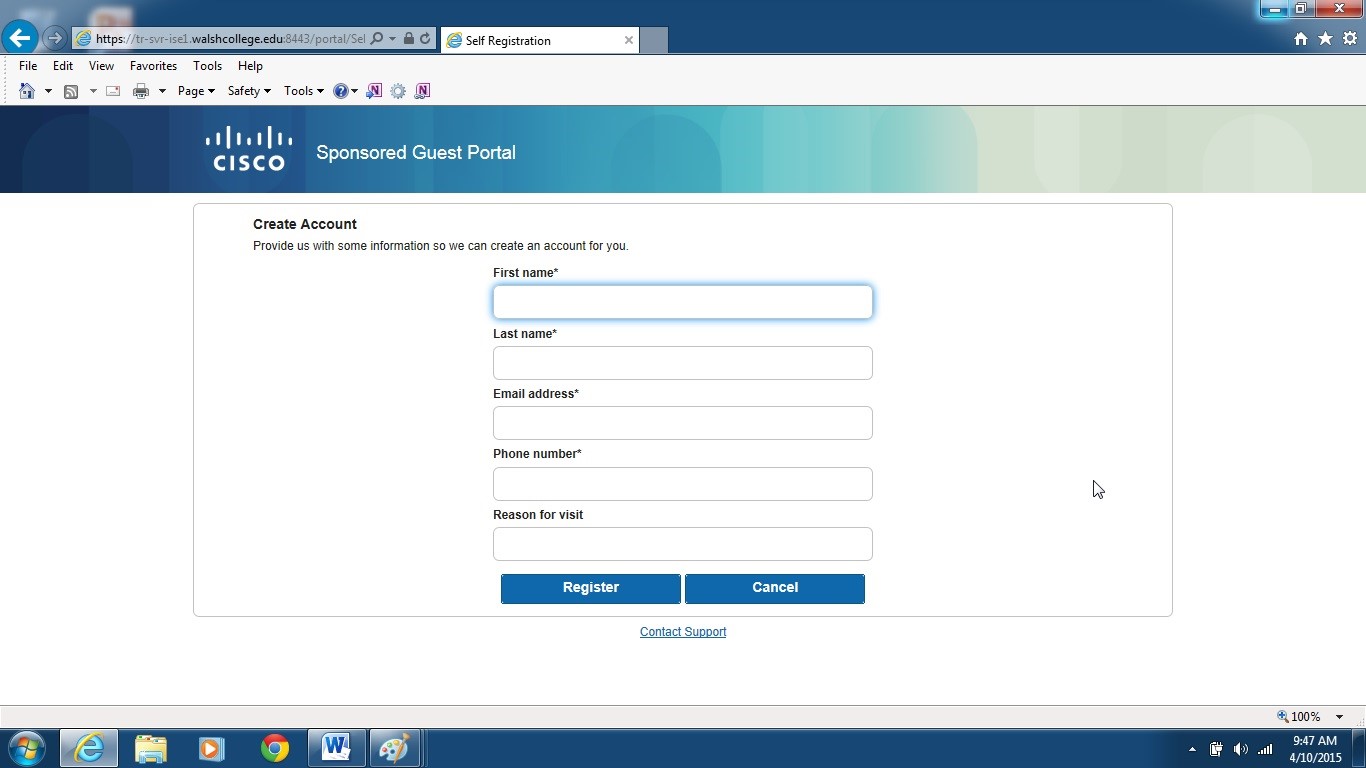 You have now created a Walsh-Public wireless account. Your username will be your email address. Be sure to make note of the password, as you will need it on the following screen. Click Sign On to return to the original sign on screen and enter your new username and password.
Note: Passwords are case-sensitive.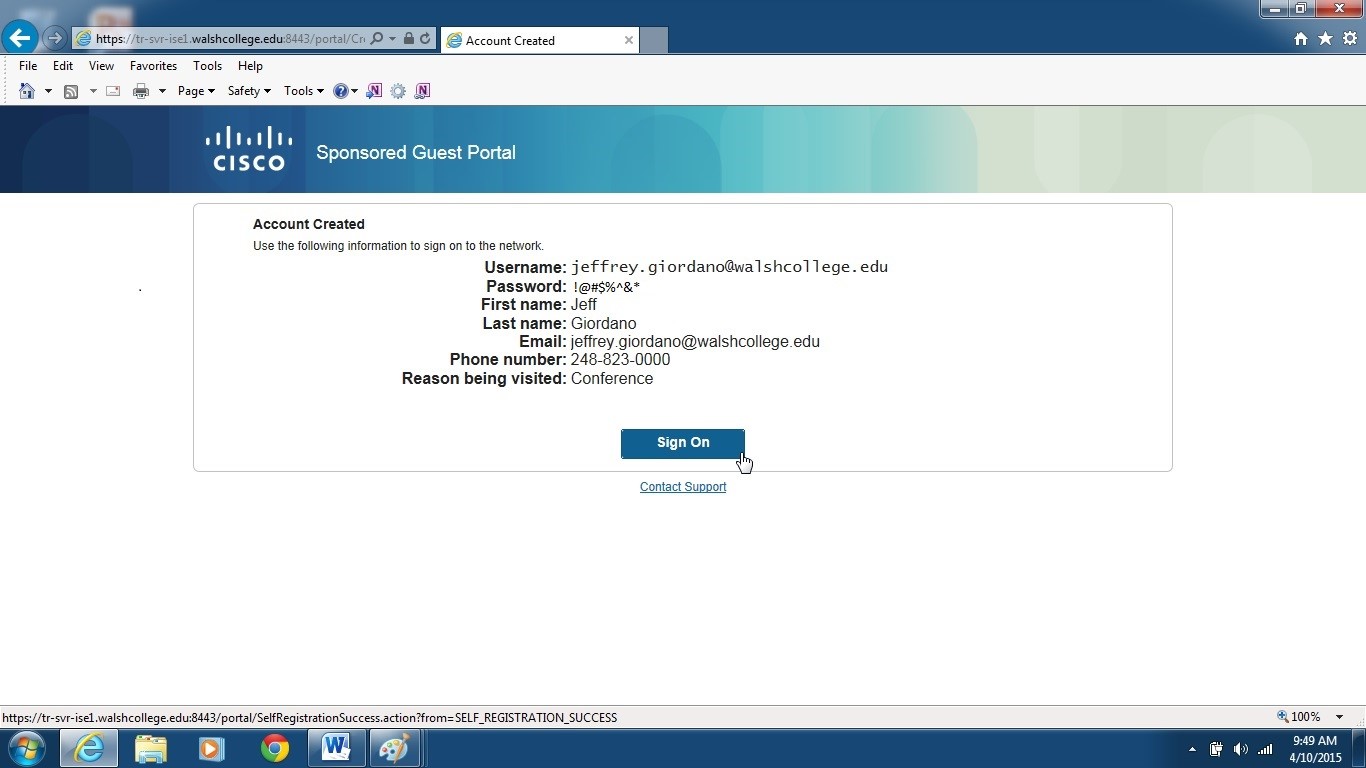 After entering your new information in the sign on screen, you must click Accept on the Acceptable Use Policy. After accepting, you will have access to the Walsh-Public wireless network.